Tuition
What Does the Traditional MPA Program Cost?
TUITION STARTS AT $25,000*
The Master of Public Administration program's average base cost is $25,000, which includes tuition charges and student fees for a student
*This price is for Utah residents students taking a full 9-credit hour courseload. International students and non-residents may be subject to higher tuition costs. Costs will also be higher for students taking less than a full courseload due to mandatory fees charged during the additional semesters required to complete the program.
What Does the Executive MPA Program Cost?
TUITION STARTS AT $40,000*
*Tuition is automatically billed based on the program tuition which is subject to change. Each semester tuition will be billed at $8,000. This will cover base and differential tuition, as well as programmatic expenses such as parking and reading materials.
Tuition FAQs
How Does MPA Tuition Work?
MPA tuition is a combination of standard base tuition charges, university fees, and differential tuition. Since the MPA is an interdisciplinary program, tuition costs can vary depending on the differential tuition attached to a student's selected elective courses. It is also important to note that students enrolled in a dual degree program may pay additional fees for their non-MPA courses, depending on the other departments' policies.
What is Differential Tuition?
All MPA core courses include a differential tuition charge, which is an additional fee collected by many university departments to fund administrative and programmatic activities. The current MPA differential tuition is $381.54* per 3 credit hour class.
*subject to change without notice
Do I Qualify for In-State Tuition?
Student who meet the residency requirements set by the University of Utah's Office of Admissions are able to pay in-state tuition prices. To see the most up-to-date information on residency requirements, click the button below:
In-state Tuition for Residents of WICHE States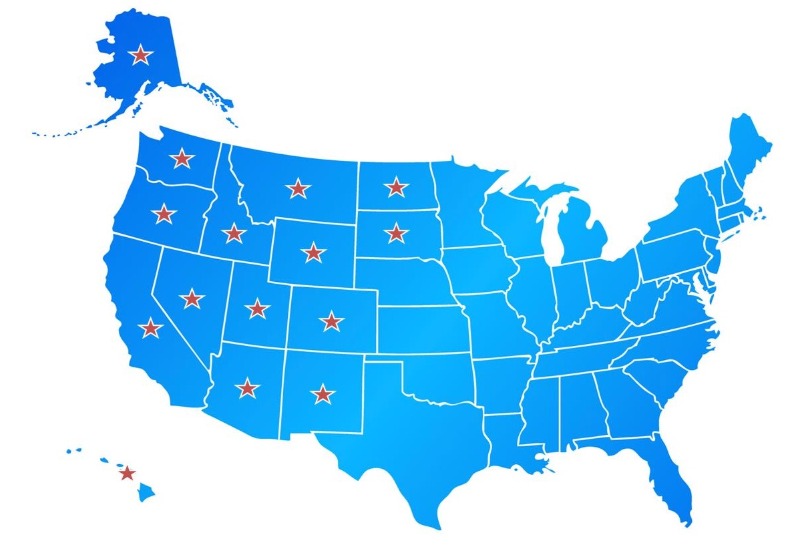 The MPA program is proud to be part of the Western Regional Graduate Program (WRGP). WRGP makes high-quality, distinctive graduate programs available to students of the West at a reasonable cost. As part of the Student Exchange Program of the Western Interstate Commission for Higher Education, WRGP helps place students in a wide range of graduate programs, all designed around the educational, social, and economic needs of the West.
Through WRGP, residents of Alaska, Arizona, California, Colorado, Hawaii, Idaho, Montana, Nevada, New Mexico, North Dakota, Oregon, South Dakota, Utah, Washington, and Wyoming are eligible to enroll in available programs outside of their home state at resident tuition rates. Students need not meet financial aid criteria.
To be included in WRGP, programs must meet the criteria of distinctiveness and quality. Programs are nominated by their institutions, peer reviewed by other graduate institutions in the West, and approved biannually by the Student Exchange Program Advisory Council, a policy body that represents all participating states.
To receive WRGP tuition status, students apply directly to The University of Utah Master of International Affairs and Global Enterprise program and identify themselves as WICHE WRGP applicants. WRGP students must fulfill all the usual requirements of the institution concerned and meet all admission deadlines.
How do you apply for WRGP status?
You should apply for admission to the program through the regular admissions process. Please contact the Program Manager and let them know you are applying as a WICHE WRGP student.
How do you establish residency for the program?
WRGP is open to all residents of the 15 participating states. Normally, students should be a resident of one of these states for at least one year before applying for admission as a WRGP student.
What does a student do if he/she is billed at the wrong tuition rate?
Occasionally, a student is incorrectly billed for the full nonresident tuition. If this happens, please contact us immediately.
Can a student attend part-time as a WRGP student?
Part-time students (matriculated) are eligible to participate if they have been admitted to the program.
Who can I contact for more information?
Contact our Program Manager for assistance with the WRGP and the MPA degree. For more information about the Western Interstate Commission for Higher Education (WICHE) visit their website.
What Financial Aid is Available?
Visit our Financial Aid page to learn more about opportunities available to MPA students.
What Other Costs Are There?
In addition to the tuition and fees listed above, students should also plan for other costs as well:
Textbooks and Materials:
Textbook costs can vary widely depending on the course and where the student buys their books. We recommend budgeting several hundred dollars each semester to cover books and materials costs. Printing on campus is available for a small cost payable using your student ID card.
Parking Passes:
Students who wish to drive to campus should plan on either purchasing a parking pass or paying hourly parking fees. Information on current parking prices is available on the University of Utah's Commuter Services website. Matriculated students at the University of Utah can use their student ID card to access most public transportation in the Salt Lake Valley for free.
Internship and Study Abroad Fees:
Students who participate in an internship or study abroad may be required to pay additional costs, such as food, travel, and program fees. Many internships offer compensation, and there are a variety of internship funding opportunities available through the Hinckley Institute that can help to offset any additional costs. Visit our internships page for more information.
Room and Board:
Students are responsible for arranging their own housing and food. There are a variety of options both on and off campus. On campus housing options are available through the University of Utah's Housing and Residential Education office. There are also a large number of off campus options in Salt Lake City. When looking for apartments, students should keep in mind that many restricted income properties in Salt Lake City have rental restrictions for full-time students.
More Resources