Student Highlight: Kathy Abarca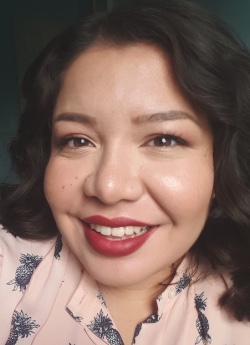 What led you to an interest in the MPA and MSW programs?
I always had an interdisciplinary approach to my education. My goal is to comprehensively learn about social justice issues and about as many strategies and solutions as possible. My intention is to learn about policy analysis and nonprofit management while pursuing my MPA. I also hope to understand the needs of people and how to partner with and empower communities by pursuing my MSW.
How is the joint MPA/MSW program advancing your education and career? What would you like to do after graduation?
The MPA and MSW program is teaching me to understand and confront social problems from the micro to the macro, across disciplines, and how to work with people from the "grassroots" to the "grasstops." After graduation, I plan to use these skills as a policy director and as an executive director of a nonprofit. This joint program will prepare me to manage programs and organizations that in turn create policies and grassroots movements that improve the human condition, empower communities, are effective, and efficient.
What advice would you give to incoming or current MPA students who may be interested in a joint degree?
If you're not a planner you need to become a planner. There are so many opportunities for concentrations, internships, graduate assistantships, clinics, clubs, trips, and more. You might miss out on an opportunity if you don't plan your program of study carefully. The possibilities are endless so keep an eye on your passions and your career path as you enter the program.