Alumni Highlight: Jan Bents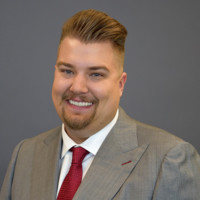 Meet Jan Bents, an alumnus of the MPA program. The MPA program asked him a few questions about life after graduation:
Who is your current employer and what is your job title?
The Kelley School of Business at Indiana University, Senior Associate Director of Admissions
What are some of the duties of your job?
This position provides leadership for the Kelley Undergraduate Program admissions team, with responsibility for the creation of a strategic plan, implementation, and outcomes assessment for various pathways to Kelley admission. This position plays a key role in the Undergraduate Program's goal to increase enrollment of target population students in the Kelley School of Business. In addition to the students who ultimately choose to attend IU and Kelley, the Kelley admissions team manages direct and indirect communication with high school students who indicate interest in studying business at Indiana University. Disseminate decisions and manage inquiries and disputes of admission decisions with various constituencies. Responsibilities are of a professional nature, including evaluating student records and interpreting sensitive data. Ability to supervise full-time staff and create innovative programs a must. Creating, planning, and executing the largest recruitment event at Kelley called Direct Admit Day where we see 3000+ guests each spring.
What are some of your past careers, and how did your MPA lead to your new career?
I started as a general admissions counselor at my alma mater in 2012, and then came to the U of Utah in 2013 in the same role. I knew I wanted to stay in higher education, and a lot of people in leadership roles had master's in education. However, I didn't always know if I wanted to stay on a campus or then choose to work for the Board of Education, a superintendent, a county office, or even a school district. I chose the MPA because it gave me the ground work of anything in the public sphere, so I had options for careers afterwards but allowed me to take electives in Educational Leadership, Education Culture and Society, City and Metropolitan Planning, and Educational Psychology. Allowing myself to spin the public knowledge in a lot of different circumstances let me to see how the public domain touches almost everything in public education. Sometimes MPA holders don't realize that public state funded education is one of the largest sectors of public admin and knowing HR, Law, and Admin Theory only benefits you in a role on a campus.
What advice would you give to incoming or current MPA students?
My advice is to get to know everyone in your classes and your professors. It may seem like a cliché but some of my professors were people who helped me discover what classes I should take and how to apply them to my career. You need to find an MRP adviser who goes beyond reading your paper and sending comments, so making sure you know the professors research or interests makes sure you have a great experience expanding your knowledge. Your classmates are even more of a resource than you can imagine, not only for study groups or even just someone to help take notes if you're sick. This program will challenge you and making sure you have a group of friends to work with will only make it easier and more fun. Then you never know what can happen. The people I met in the MPA program have given me career advice, sent me links to conference proposals, watched my dog when I had to leave town, and even helped me decide what job to take upon graduation over champagne. The MPA program at the University of Utah is built so you can make sure it fits your career and professional interests. Because of this it draws so many people from different lives and perspectives. Utilize every moment.