Alumni Highlight: Clayton Scrivner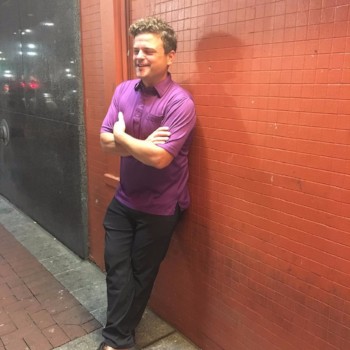 Meet Clayton Scrivner, an alumnus of the MPA program. The MPA program asked him a few questions about life after graduation:
Who is your current employer and what is your job title?
I am the PR and Marketing Manager at Salt Lake County Parks and Recreation.
What are some of the duties of your job?
SL County Parks and Recreation constructs, operates, and maintains over 107 parks, 22 recreation centers, urban and rural trails, and open space – as well as facilitates sports and other programing for Salt Lake County residents.
I oversee the organization's website, manage media relations, and guide all marketing efforts for the agency. Right now, we are celebrating the connection of Parley's Trail to Sugar House Park, I love working on projects that have a positive impact on our community.
What are some of your past careers, and how did your MPA lead to your new career?
I was the media manager at the Utah Office of Tourism for 10 years, worked at Salt Lake City Hall as the Civic Engagement Manager, and ran Ben McAdams' successful re-election campaign in 2016. Getting an MPA was not only a great resume-builder, it made me a better public employee by giving me a more global understanding of governance.
What advice would you give to incoming or current MPA students?
Graduate school was my favorite educational undertaking, because of the camaraderie and collegiality of the cohort experience. Learn as much as you can from the unique experience and perspective of your peers.